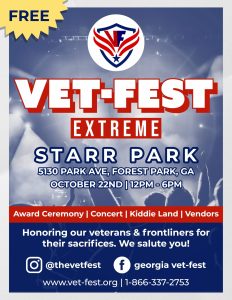 Thank you to everyone who came out to reunite the community and to honor our nation's Veterans and Frontliners at Vet-Fest Extreme 2022!
In addition to the concert, kiddie land, and vendors, we gave out awards to our community's humanitarians, and we had many healthcare services, governmental services, and others who were able to help those who needed it.
Check out some of the pictures of the event!