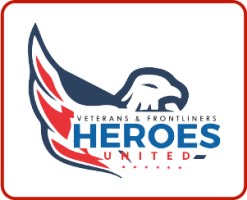 Vet-Fest Inc. intends to include in its programs and activities, other Heroes in our Communities across the Nation, including those who rose up during the coronavirus pandemic: our nurses, doctors, teachers, and first responders.
We want them to know that we understand that there are consequences for their acts of courage, and we want help by coordinating services to address any and all physical and mental health issues (i.e., wellness check-ups, and mental assessments.)
We must prepare for the mental health issues that arise from these types of work like depression, anxiety, PTSD, suicidal thoughts, and other conditions.
Vet-Fest and Heroes United hand out hundreds of Humanitarian Awards to Front-Liners and Veterans, in order to show support and to recognize the work that these people do.