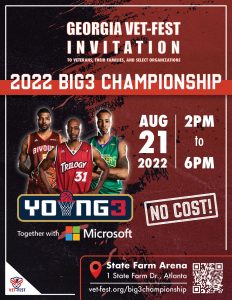 Georgia Vet-Fest invited veterans, their families, and young adults to the 2022 BIG3 Championship that was held on Sunday, August 21 at the State Farm Arena in Atlanta, in association with The Young3, BIG3's Community Outreach Division.
This event was a great opportunity to give back to the veterans and frontliners that serve our community!

Check out our calender to find our next signature ou community event!